©2018 ELY ROLLER SKATING CLUB

To find out more about Ely RSC please email us Welcome to Ely Roller Skating Club. The Club promotes and encourages the enjoyment of Roller Skating as a sport and as a fun leisure activity in Ely, Littleport and the surrounding areas.
Click the buttons on the left to explore the site.
HAPPY SKATING !!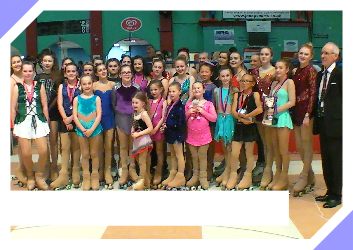 Find us on Facebook
Ely Roller Skating Club has a Facebook page - where club news, announcements, competition results and photos will be published.
Find the page here - and feel free to like and share it.

F.A.R.S. Winter Solo Dance Competition 2017
Ely RSC skaters ended the year's competitions with some excellent dance performances in what was a very cold sports hall at Kettering.
Congratulations to Kira and Richard for their trophy and medal wins, and "Well Done" to everyone else who competed.
Competitions and Picture Gallery pages have been updated.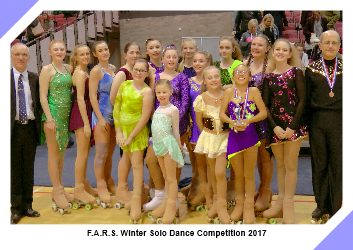 Test Passes!!
Congratulations to everyone who passed their skating tests at Littleport - 8 hours of tests, 20 skaters took a total of 32 tests with 100% success!
And a big "thank you" to our hard-working Judges Jo Ward & Jennifer Barker.
Tests page has been updated