©2017 ELY ROLLER SKATING CLUB

To find out more about Ely RSC please email us Welcome to Ely Roller Skating Club. The Club promotes and encourages the enjoyment of Roller Skating as a sport and as a fun leisure activity in Ely, Littleport and the surrounding areas.
Click the buttons on the left to explore the site.
HAPPY SKATING !!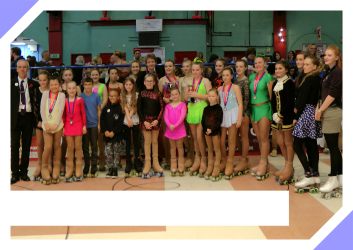 Find us on Facebook
Ely Roller Skating Club has a Facebook page - where club news, announcements, competition results and photos will be published.
Find the page here - and feel free to like and share it.

Cardif City Rollers
Inaugural Competition 2017
Congratulations to Linayah, Amber, Amie, Chantel, Chloe F, Maddison and Teegan for their trophy and medal wins at Cardiff, and "Well Done" to all the Ely skaters who competed.
Competitions and Picture Gallery pages have been updated.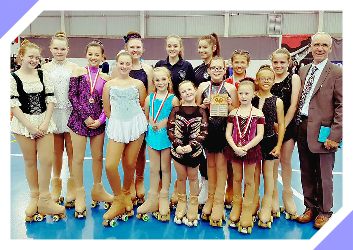 Annual General Meeting
The Ely Roller Skating Club AGM will be held at 8:15p.m. on Friday 6 October at the Paradise Centre, Ely. All are welcome to attend.
More details available on this page.

Good Luck to all the Ely RSC skaters at the Medway, Retroskate and Winter Solo Dance Competitions